Your Ultimate 24/7 referral system for
Artisans

and

Craftswomen

in sub-Saharan Africa.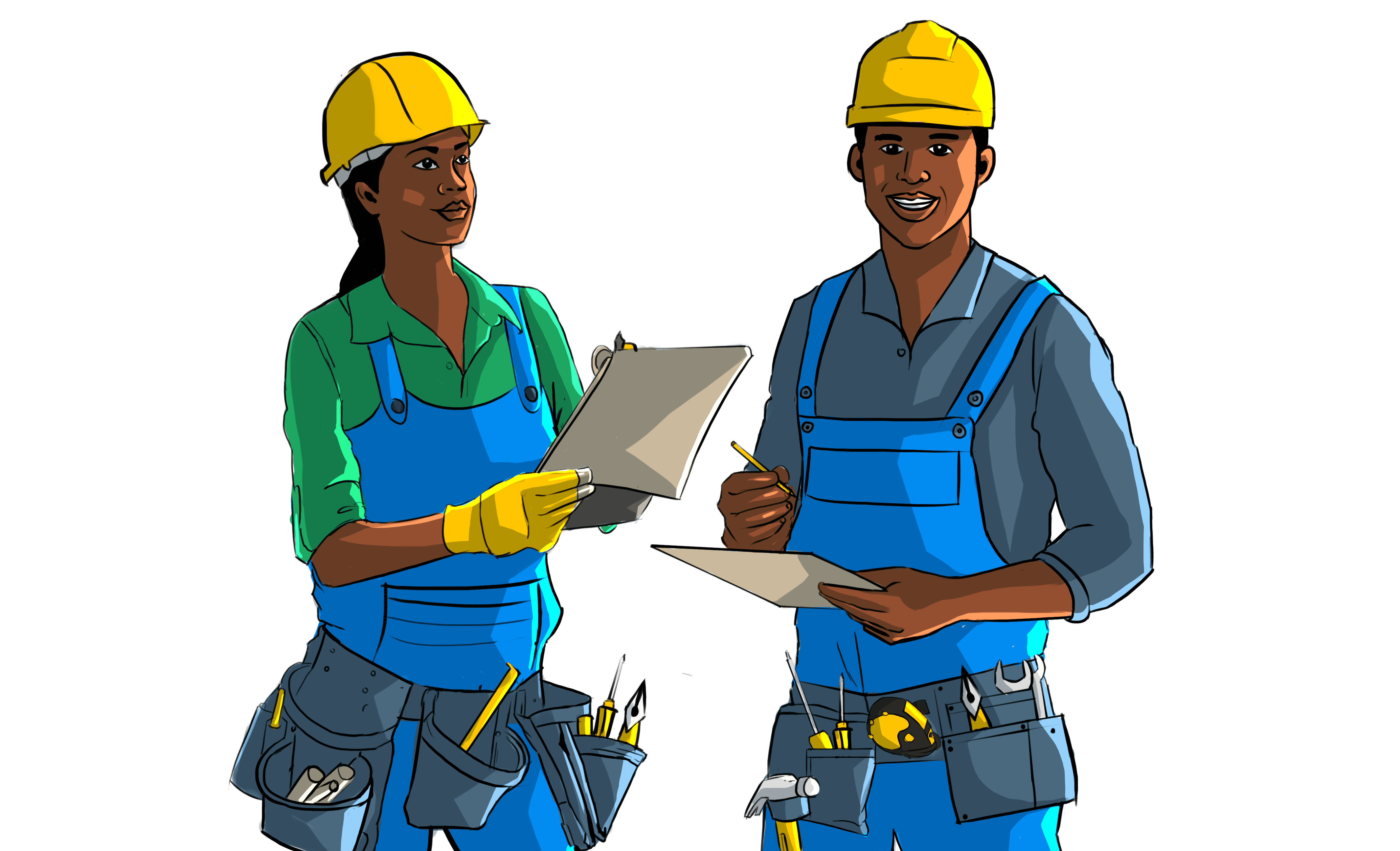 MAARIBA was incorporated in August 2018 as a limited liability company focused on enabling and unlocking new job opportunities for artisans, craftsmen and women in Sub-Saharan Africa.
Even with a high demand for vocational skills, Artisans and Craftsmen (masons, carpenters, mechanics, electricians, painters, plumbers, welders, tailors, caterers, beauticians, foremen, quantity surveyors, builder contractors, photographers, designers, engineers etc) in sub-Saharan Africa are still struggling to find jobs. This mismatch is associated with a general mistrust of the quality of skills of Artisans and Craftsmen on the continent. While these concerns are genuine, there are many talented artisans on the continent who, with the right support and exposure, will develop into the next generation of highly skilled engineers. For MAARIBA, we believe that the Artisans and craftsmen are the future nation builders and what they need to realize their full potentials is the chance to put their skills into practice.
Therefore, our platform was designed with the primary focus to:
provide a sustained stream of customers to artisans and craftsmen in sub-Saharan Africa so as to improve their income and the attractiveness of the trade
establish a repository of highly skilled artisans and craftsmen in sub-Saharan Africa for customers to easily access.
effectively and efficiently link (fit-for-purpose) trustworthy artisans and craftsmen to office and home users including providing around-the-clock services at the most competitive rates.
provide a trajectory for craftsmen and artisan apprentices to easily enter the job market so as to quickly start contributing to the local economy
improve the marketability of artisans by providing them with various professional skills and tailored capacity development training including training on customer relations and business management
We recognise that most people lack the expertise to evaluate artisans and or assess the professional requirements for a repair work or project. While artisans are generally working below their current capacities due to the inability to find jobs, office and home users on the-other-hand have indicated their difficulty in finding reliable service providers for their repair works and projects. Maariba was therefore established to bridge the demand and supply gap.
1
Value of Maariba for Service Users
• Vet the skills of the artisans including conduct security background check on them

• Link you to an unlimited pool of reliable and highly skilled artisans

• Help you find the best match for your task free of charge

• Provide you with the convenience of a 24/7 access to dedicated craftsmen and women – anytime and any place

• Ensure fast response and execution of your projects or assignments

• Conduct a pre-evaluation of bids from Artisans to ensure that their proposals meet your desired requirements

• Provide you with competitive workmanship rates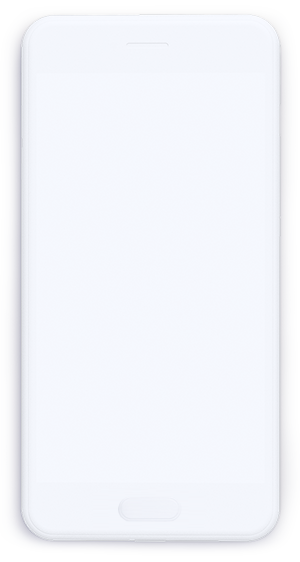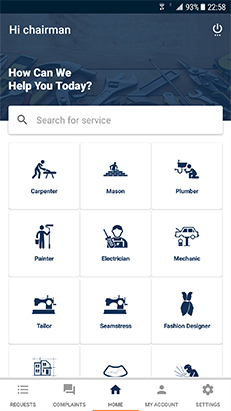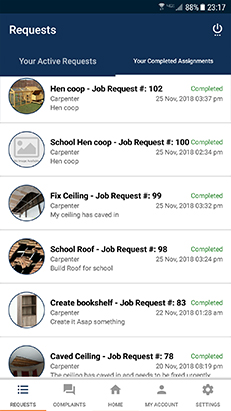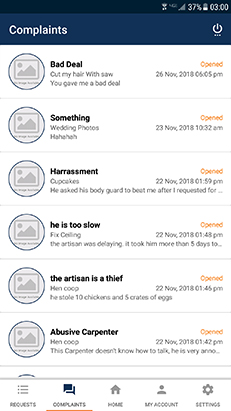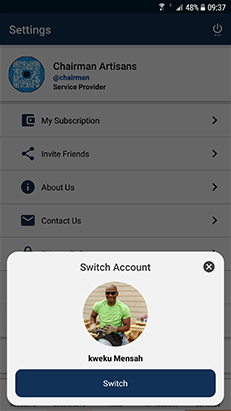 2
Value of Maariba for Service Providers
• Increased their income through more service requests

• Advertise their skills and expertise to a wider audience

• Unlimited access to a sturdy stream of customers

• Access premium clients and contracts/jobs

• Focus on providing excellent work to their customers without worrying about when the next contract is coming

• Have full control of their time

• Have periodic refresher training for their professional development and growth